Design Home puts out a monthly content update and it's the flagship release of our game. It drives millions in revenue each month, and I curate the narrative direction of each update. I also name 100+ items and write 180+ challenges monthly. 
Below are nine content update storylines that I've written and led. Each story is tailored to that month's decor style.
Rediscover the scenic countryside and its rich tapestry of flavour! After having cooked for prestigious restaurants around the world, you're touring rustic European landscapes to glean tasty inspiration for your upcoming cookbook. Getting away from the hustle and bustle has never felt so good: you'll feel the sun on your face in a lemon orchard pergola, stay with your very first culinary mentor at her French summer villa, savour the freshest produce at a vibrant farmer's market, and establish your new countryside study. You'll fall in love with food all over again as you embark on a picturesque adventure that will feed the soul!
SERIES: SOUTHWEST SNAPSHOT
This will be one sizzling summer! You're a lauded photographer tapped to cover a famous desert festival sitting at the intersection of culture and nature. One part film festival symposium, one part modern playground, one part cultural expo, this event has no shortage of unconventional artists, luxury accommodations, and the biggest names in entertainment! Your star-studded schedule includes staying in a decadent yurt, ​a film premiere projected onto a canyon wall, and a poolside fashion show. All set among gorgeous local venues, atop fabulous Arizonan hills, and within secluded, private gardens, you'll be given the VIP treatment as you photograph the most exclusive event of the summer. The desert is waiting and your film is loaded - let's go!
Uncover the mysteries of the lush, Californian coast! This month, you'll inherit the booming family business of boardwalk inns that serve coastal charm to visitors from near and far. To kick off the breezy season, you're curating the ultimate scavenger hunt and sending your guests on a whirlwind tour of the coast's most eclectic, breathtaking secret hotspots. From a luxurious yacht cruising on cool ocean waters to a surf shop on the soft, sandy Monterey beach, you'll experience all the oceanic coast side of Monterey has to offer. The journey starts with a message in a bottle but could go anywhere!
A whirlwind tropical adventure awaits! You've always had a talent for planning decadent tropical escapes and it's manifested into a creative role with the world's most prestigious resort chain! Before you start designing your own paradise, you're being sent to 6 of the finest, most relaxing, all-inclusive destinations on earth. You'll fly first class to sandy, golden beaches, a poolside grotto, and celebrate with an authentic lūʻau. You'll discover breathtaking, unconventional getaways while exploring the world's natural splendour. All that's left to do is sit back, relax, and let yourself escape!
Get ready for a legendary blast from the past! As a musical icon of the 70s, you and your bandmates toured the world over while making unforgettable multi-platinum records! This May, the band's getting back together and you're being celebrated with a lifetime achievement award for groovy, lasting contributions to the world of music. You'll take a sparkling trip down memory lane, stopping at locales you made famous along the way. You'll bounce from iconic music video sets and recording studios to a roller disco photoshoot, all culminating in a gala to commemorate the disco legacy you've left in the stars. This retro rewind will be far out!
As the top showrunner in design television, you're set to produce the most anticipated renovation show of the year. This spring, you and your hand-selected crew of illustrious designers will convert timeless and unconventional buildings around the globe into modern showstoppers. Industrial design and modern sleekness intermingle as you transform the gorgeous structural frames of an old-fashioned train station, an iconic artist's workshop and other exquisite buildings into irresistible rooftop exhibitions, botanical juice bars, and more. Let your creativity run wild and broadcast your innovative architectural wonders to audiences worldwide!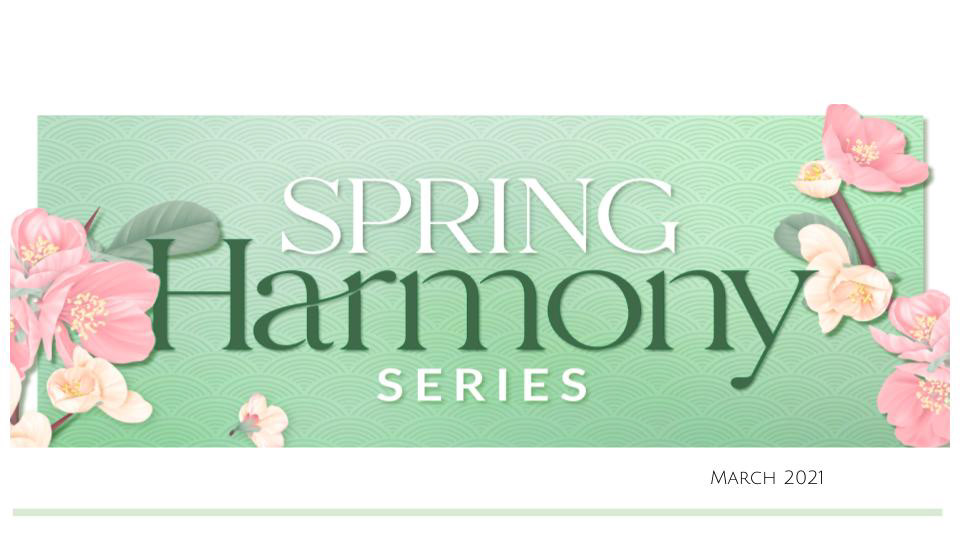 This spring, allow love to bloom as you and your partner are whisked away to a dreamy, awe-inspiring honeymoon in Japan!  After a whirlwind wedding, your partner has planned a surprise journey through the country and has left you in sweet anticipation. Throughout the month, you'll visit astonishing locales and fall deeper into love, all set against the transient backdrop of springtime in Japan. Between visiting hot springs tucked away under snow-capped volcanoes, experiencing the majestic tranquillity of a tea garden, and catching a breathtaking lantern festival, this honeymoon will be the most romantic, magical time of your life!
The editor-in-chief of fashion's top magazine has named you an up-and-coming designer to watch. Now, a flurry of new stylish opportunities sends you on a vogue globe-trotting adventure! Prepare to bring your unique, chic point of view to new audiences everywhere. From styling photo shoots in breathtaking floral scenery to chairing THE most glamorous star-studded gala of the year, are you ready to take the fashion world by storm?
Adventure awaits you in the savanna! As a world-renowned architect, you've spent your career designing some of the most beautiful places in Kenya. This month, you'll be combining your love for the preservation of animals with your eye for modern sustainable design and taking on your dream project: an immersive wildlife sanctuary near your hometown. From eating breakfast with songbirds to treetop suites, you'll curate a unique experience for all lovers of nature while working to protect local wildlife.